absolute dream team and team spirit
20 years Mallorca Weddings

We are now based in Mallorca for 20 years and thanks to our expertise, professionalism, passion for our work and the best team we are able to organise great weddings and events – many thanks to all satisfied customers for their trust in our highly committed team, we really love what we're doing! We really would like to tell you more about why our team loves their job!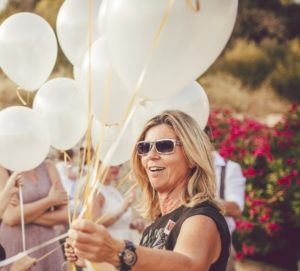 Jutta and me are the founderes of Mallorca Hochzeiten and after 20 years she still enjoys her work because as she said: "I love dealing with people, I love organization and I love the creative aspect of our work which is always a challenge. I also find it great to think myself into the couples in order to find out what their dreams are and to make them come true. With the best team, wonderful clients, professional service providers, experience and my passion for event planning, our company is a success." – Jutta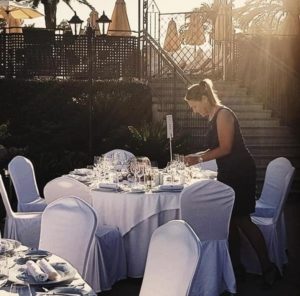 20 successful years now with the best team and great partners in event planning. And even after the long time the sparkle in the eyes of the couples makes me happy – My job is my passion and this was noticeable at each of the many weddings and events organized as a team. I am grateful and very proud that we can now celebrate our 20th anniversary!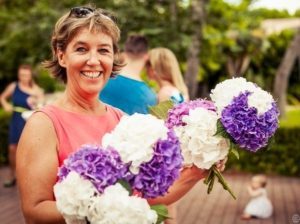 Our dear Corinna is working for us since more than 6 years. She told us why she likes her work as an event planner so much: "I love to organize and because every event is a new challenge, I get to know a lot of different people during my work. It is a great feeling for me when we are planning and developing ideas together and at the end of the day to implement a high-quality result for our clients. What gives me particular pleasure: to see the happiness in the eyes of the couple on their wedding day and to be able to accompany them at exactly this moment – that is the greatest praise for me".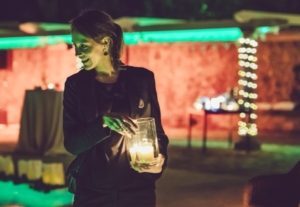 This is Ina who is working now for 6.5 years at Mallorca Hochzeiten, she loves her work because every day is different and every wedding is an exciting and new challenge. Ina has already organized many dream weddings with us and we are always happy about the positive feedback from our customers.
Julia is a great support in every area, she is our all-round talent and is in action where it burns. Especially when many events and weddings are in the high season, she helps out wherever she can. Otherwise she looks after the office and creates a pleasant atmosphere in which everyone can work well. We are grateful that she is the backbone of our team and the shoulder you can rely on in an emergency.
The happiness and satisfaction of our couples is certainly a central concern of our work – but just as equally important for us is a pleasant cooperation with our service providers and a pleasant team atmosphere. All this motivates Jutta and me to give the best for our clients and our team every day.
All the best,
Katja and Jutta with the unique dream team from Mallorca Weddings