Beautiful summer wedding in Mallorca
chilly atmosphere with beach and finca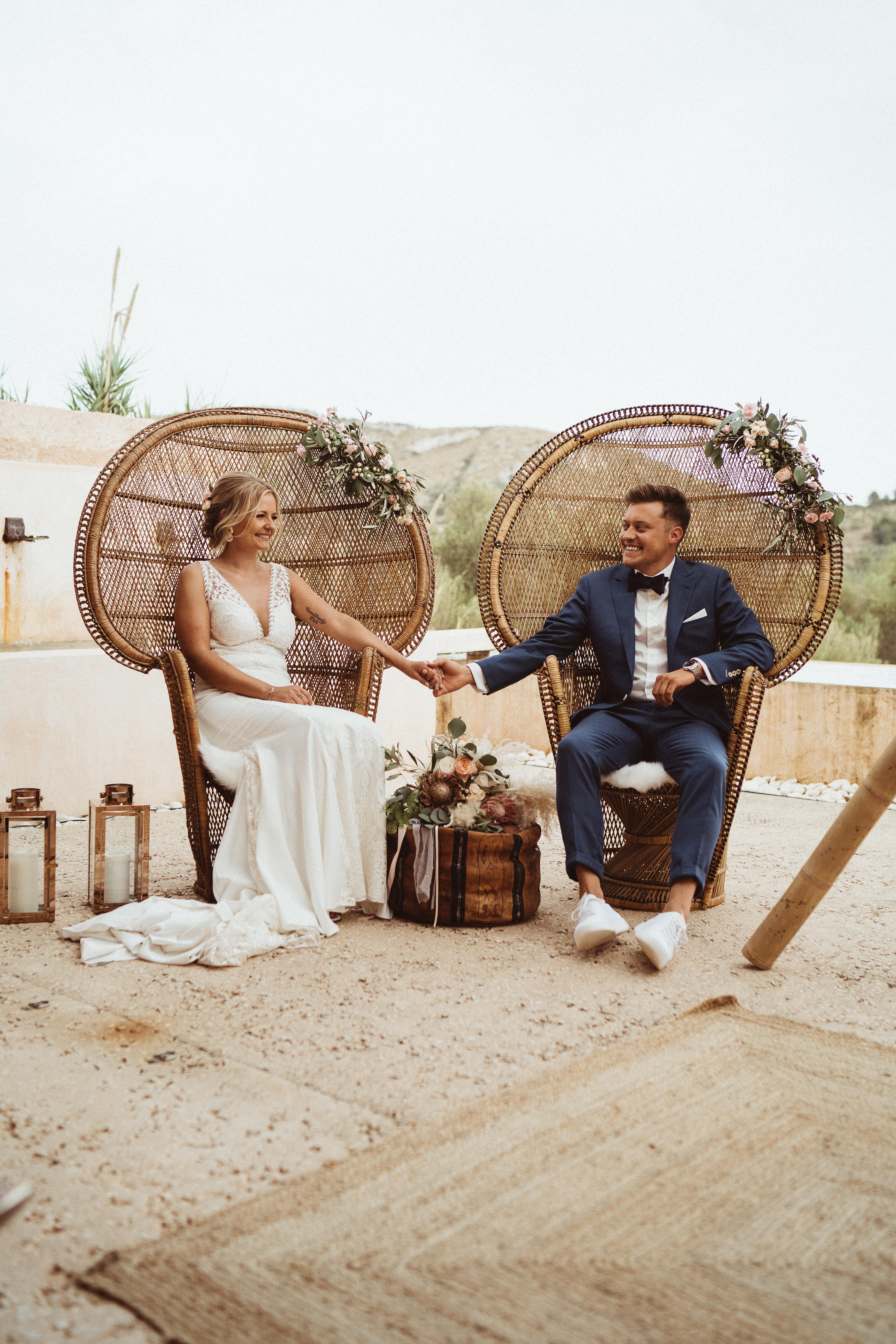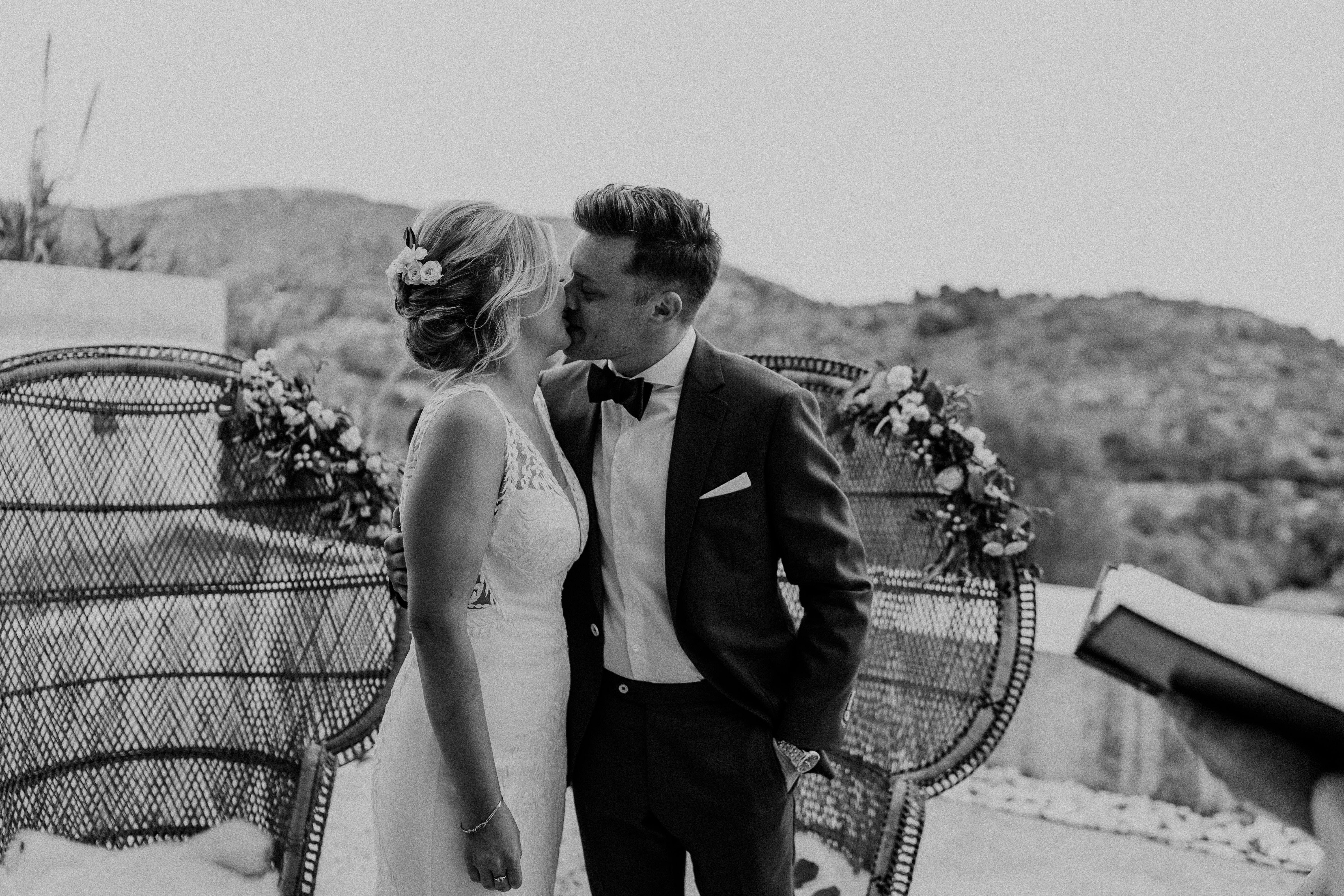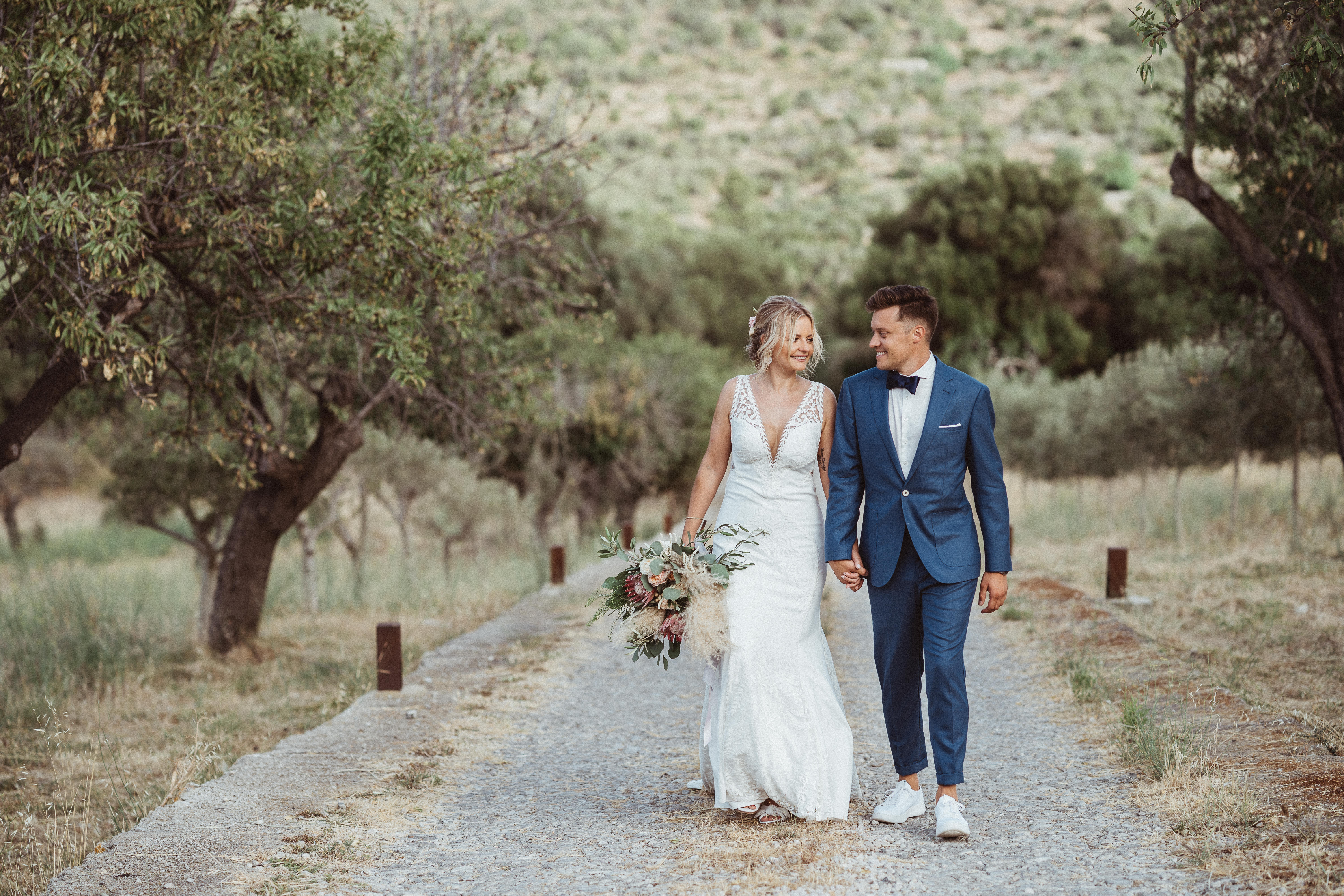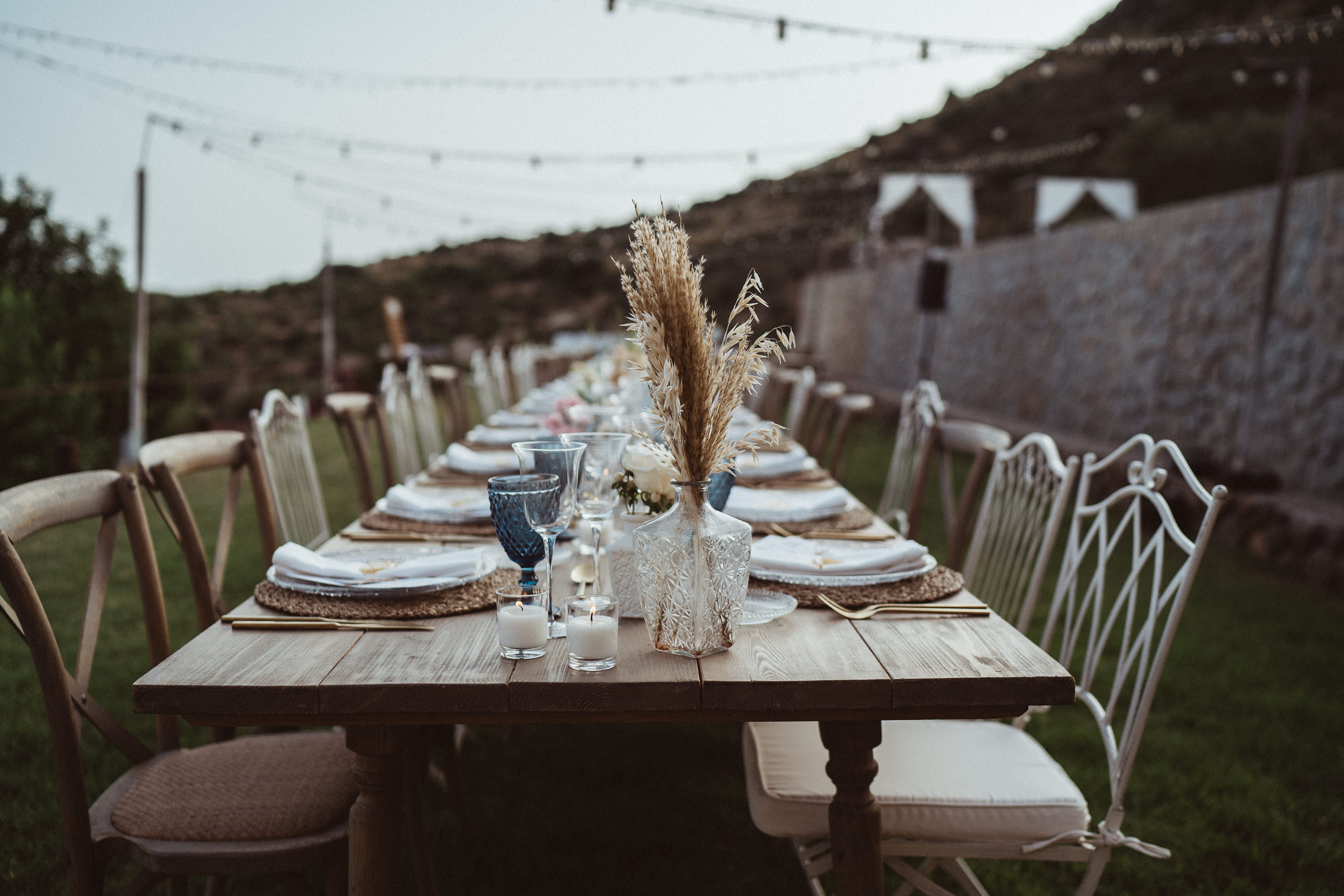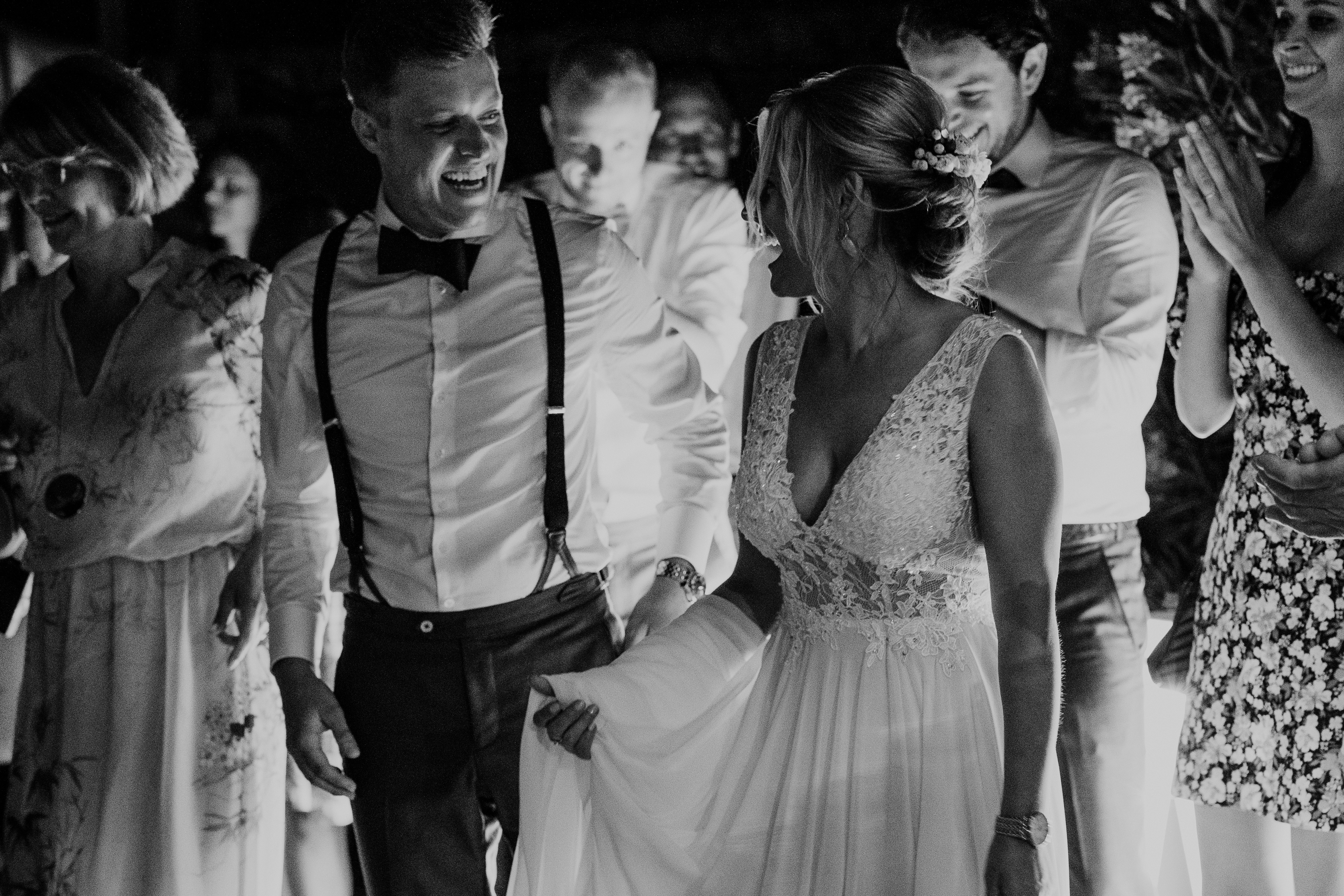 Nicole and Marc: what a gorgeous couple! Your wedding matched so well with the island: the day before a relaxed rehearsal in a beach bar, the party motto was all in white and a toast to your love with refreshing drinks. You have given yourselves and your guests such a beautiful setting, with certainly numerous unforgettable moments for the most beautiful memories in life.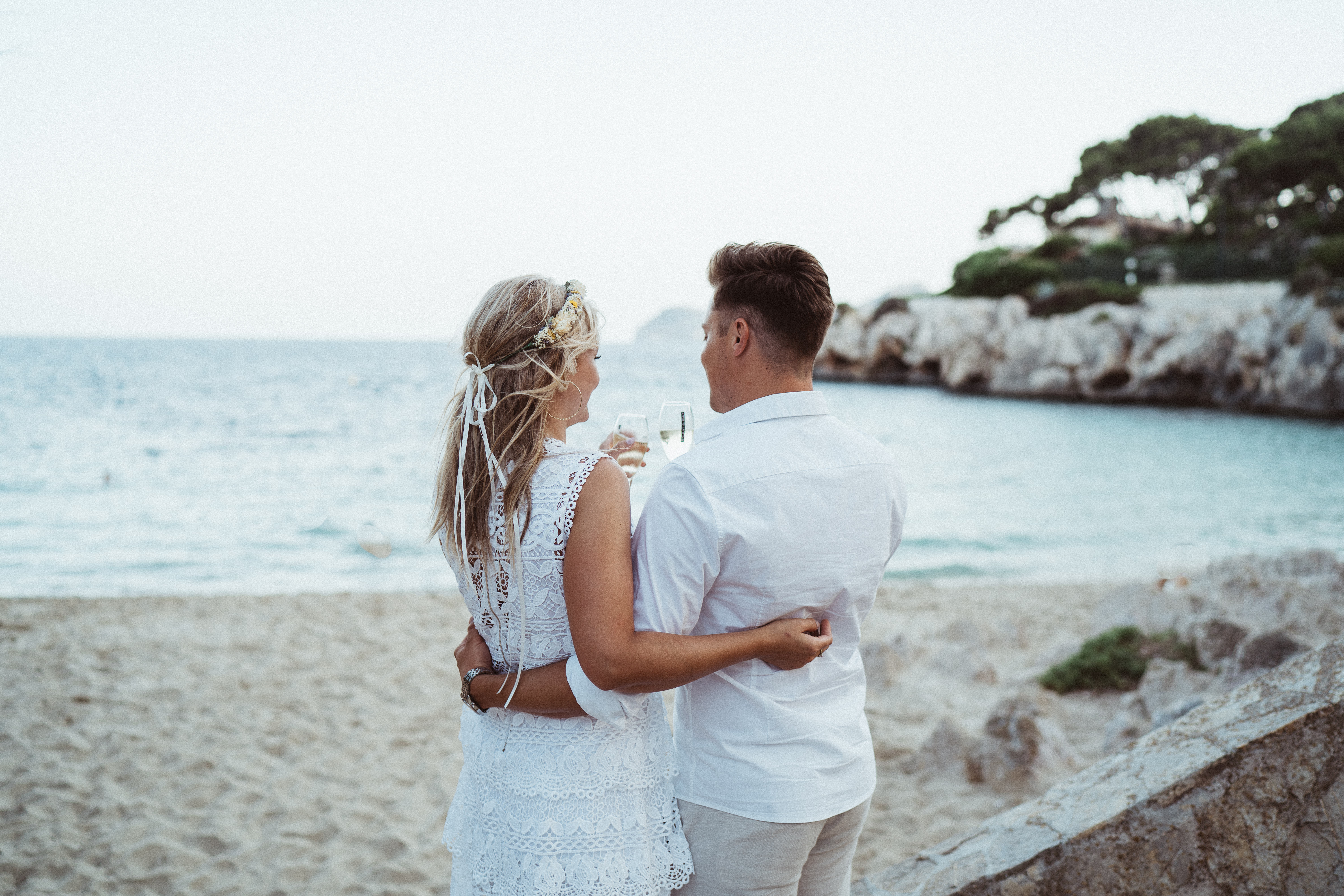 Then the big day: the 13 July 2019, a dream wedding on a finca with ceremony and a great dinner table in the lawn. With good music they celebrated and danced on the pool area – the mood was so fantastic that there was a nightly refreshment in the pool, ideal with the temperatures in July. You enjoyed your wedding days here a lot and we are still so happy about your romantic joy! We have captured the most special moments in our Photo Love Story. We also liked the idea with the drone: it flew over the finca area and took pictures of the whole wedding venue including the guests, here you can see the video.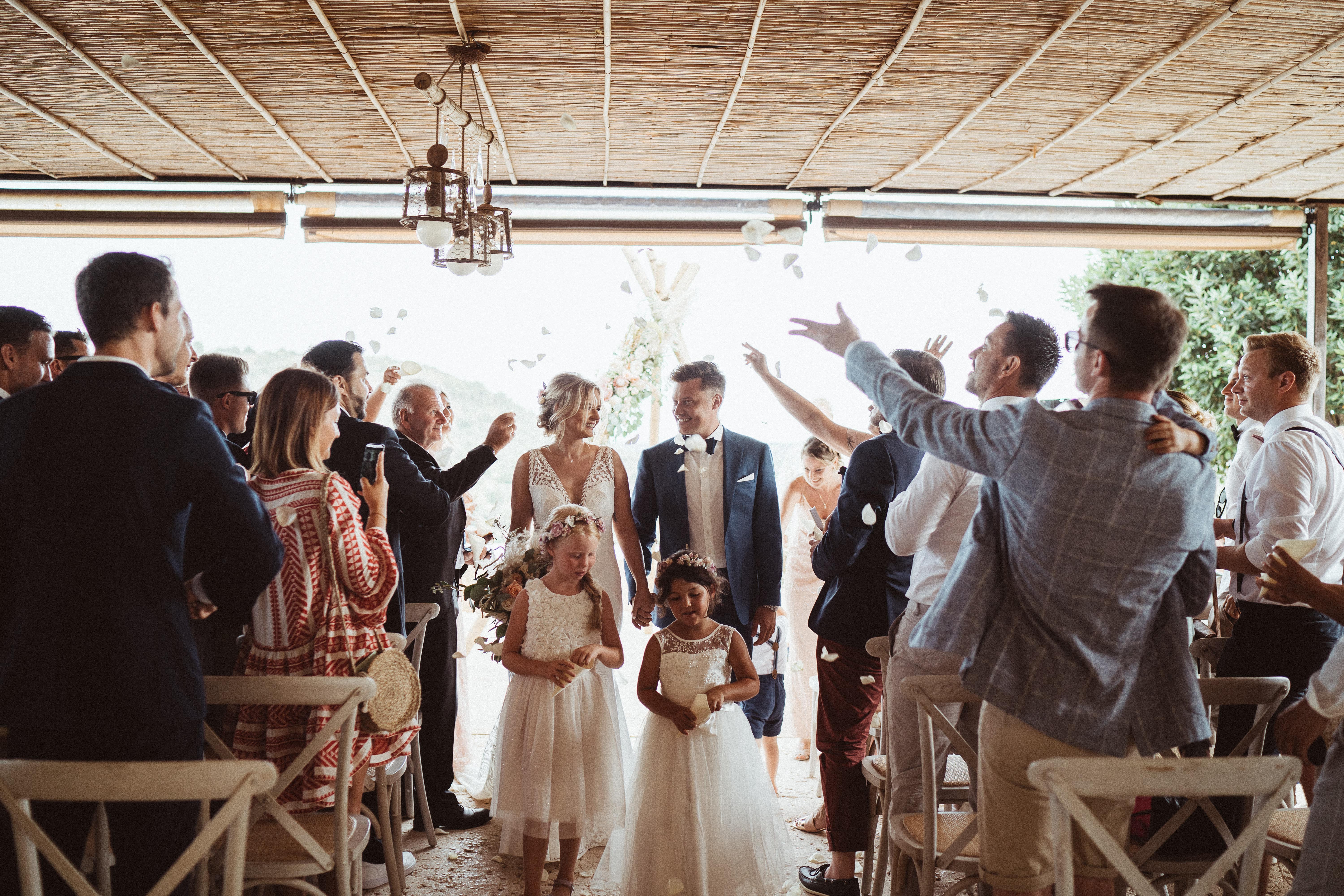 The bride Nicole herself is a professional bridal stylist and knows how brides feel on this very important day. Now she enjoyed the role of the bride herself and styled herself during the getting-ready. Nicole makes so many brides happy and we are all the more pleased that she was an all around happy bride on her wedding day. So was the groom and the wedding guests celebrated the newlyweds! It was a great pleasure for us to support you with our professional team and it would be nice to see you again at another Mallorca wedding! ;-) Thank you very much for your trust and your great feedback!
Mallorca Weddings Tip
Entertainment program for your wedding
If time and budget are available, we always recommend our couples to organize a harmonious programme for themselves and their guests. Especially if the guests hardly or not at all know each other, a relaxed rehearsal party before the wedding is an ideal setting to break the ice and make first meetings. So you can look forward even more to the next day, when you sit together at the table during the wedding dinner and celebrate the wedding couple. A perfect round off is a breakfast or brunch on the next day, when the celebration company comes together again on the third day: a perfect end to the moment of shared time and collected memories. We know the best places to celebrate in Mallorca!